Please take couple of minutes to read our purchase guide so you know how to buy cars online at AutoFromChina
Autofromchina accept deposits or part payments for your order .A deposit is a part payment for a product. The customer can pay some money now, to secure the product, then pay the rest later.

when you choose the methode payments , Must fill in the SKU number of the product.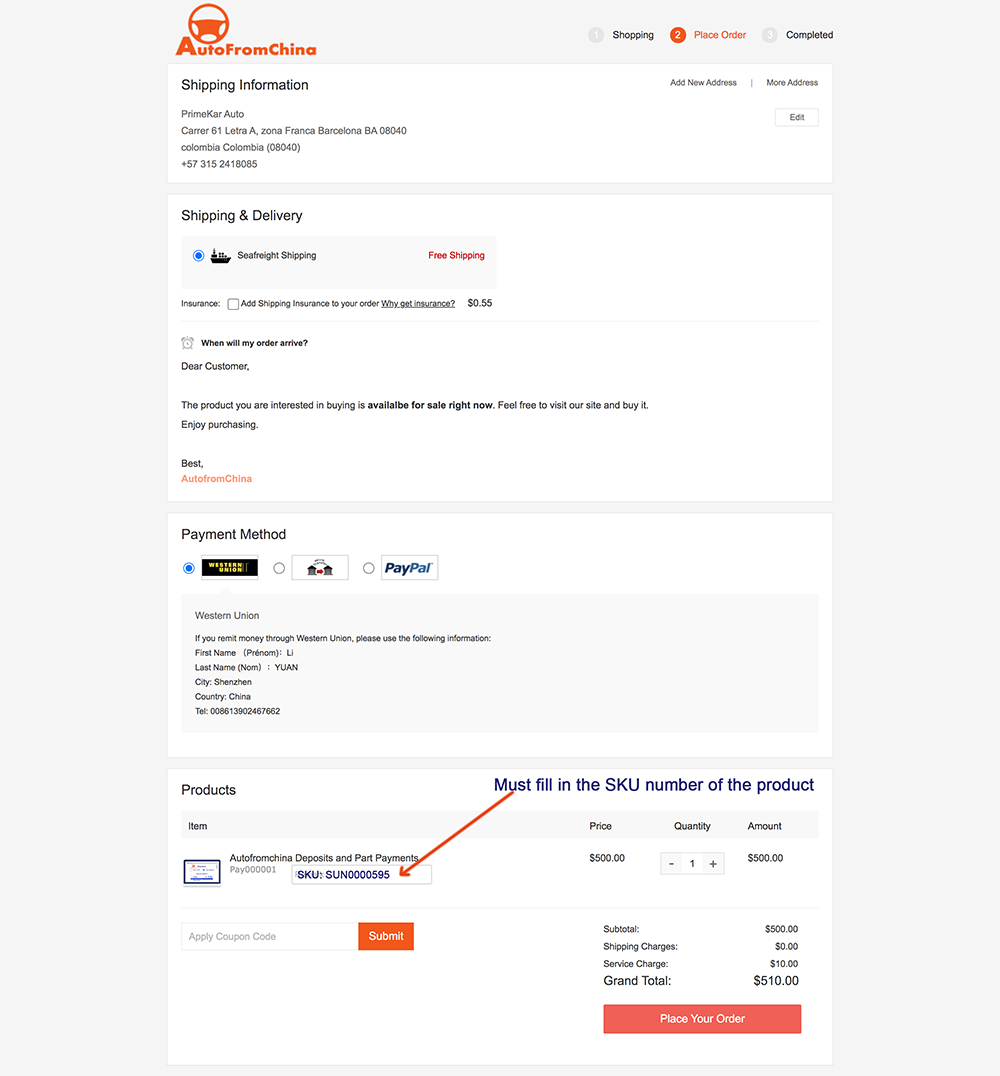 Autofromchina's Paypal account only accepts deposit payments and small payments for auto parts not exceeding USD 1,000. If you need to pay more than $1,000, please use bank transfer or West Union transfert .
The fee for payment via PAYPAL is 3.9%.